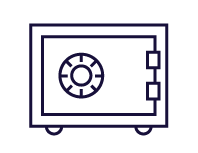 Preserving Wealth Podcast
WITH MIKE MCCORMICK
Mike McCormick has been delivering financial advice over the air in southwest Montana for the past eight years.
It's been a source of joy for Mike to dissect and relay timely economic concepts and concerns to a wide audience.
We've decided to make our own podcast, discussing topics that our listeners want to hear more of!
The best way to save for important things turns out to be the easiest.  They key is to make it automatic.  But there are a few important mistakes to avoid along the way.