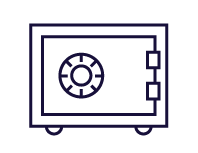 Preserving Wealth Podcast
WITH MIKE MCCORMICK
Mike McCormick has been delivering financial advice over the air in southwest Montana for the past eight years.
It's been a source of joy for Mike to dissect and relay timely economic concepts and concerns to a wide audience.
We've decided to make our own podcast, discussing topics that our listeners want to hear more of!
On today's morning show we cover where the market is with respect to COVID-19. Retirement planning involved dealing with times like these. Listeners submitted great questions about the stock market direction and how different sectors may behave in the future. And we wrapped up with discussion on inflation, and how it may come into play down the road.