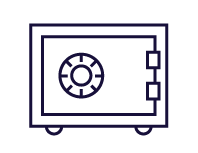 Preserving Wealth Podcast
WITH MIKE MCCORMICK
Mike McCormick has been delivering financial advice over the air in southwest Montana for the past eight years.
It's been a source of joy for Mike to dissect and relay timely economic concepts and concerns to a wide audience.
We've decided to make our own podcast, discussing topics that our listeners want to hear more of!
On Thursday mornings at 7am I join Tom and Shane on 1450am as a regular guest. This morning we did get political, just a bit! But then I brought things around and we had a great chat about how many bonds have a feature that allows them to terminate the contract and put the money back to you before the original term. Check it out!