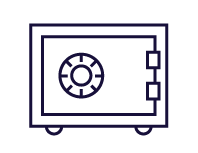 Preserving Wealth Podcast
WITH MIKE MCCORMICK
Mike McCormick has been delivering financial advice over the air in southwest Montana for the past eight years.
It's been a source of joy for Mike to dissect and relay timely economic concepts and concerns to a wide audience.
We've decided to make our own podcast, discussing topics that our listeners want to hear more of!
Guest Money Guru Mike McCormick – Markets ups and downs in recent weeks, China and the Coronavirus and how that will affect our markets, China to reduce tariffs for $75 billion American goods, how stock splits work, are malls in the US dying?